Guarantee the security of your data
The expansion of teleworking, employee mobility and the distribution of information in different Cloud sources are some of the factors that have made companies prioritise the security of their data.
Managed Backup offers you the backup of information and its quick restoration in a simple way and with the support of a team of professionals that monitors, administers and manages the solution to ensure its correct operation.
Alhambra Cloud offers you three different types of Managed Backup so that you can choose the one that best suits the needs of your business.
Data Center
Access the entire backup infrastructure of both systems and data, with the maximum guarantee of protection.
Desktop
Back up workstations over the Internet, efficiently and securely.
Remote
Keep a repository in the cloud to make backups, with full visibility of the backup status.
Data Center Managed Backup
Maximum storage guarantee.
This is a complementary service for systems based on virtual machines or hosted in cabinets in cold aisle cube units, where we provide the entire backup infrastructure for both systems and data.
Benefits of the Managed Data Center BackUp
Maximum Storage Guarantee
Your backup fully secured.
One-year tape retention, weekly full backup and daily incremental backup. Storage in an outsourced centre, with a different location to our DPCs.
Forget about Management
We manage the backup.
Total abstraction of the management and administration of the backup infrastructure, freeing your technical team to devote their time to the business.
Cost reduction
No initial investment.
Avoid investment in backup infrastructure and hosting and reduce the time your IT staff spends on backup or restore incidents.
Management and Maintenance
Professionally managed.
We manage and maintain the backup infrastructure and software, segmenting with private and dedicated VLANs exclusively for backups.
Desktop Managed Backup
Back up your workstations.
This service offers the possibility of backing up workstations over the Internet, efficiently and securely. Ideal for backing up laptops, where it is currently very common to have the information workers are using on a daily basis stored locally.
Benefits of Desktop Managed Backup
Full backup
Regardless of location.
Backup of the information distributed across your work teams regardless of location. Internet connection is all that is required.
Secure Restore
Version Controlled Restore.
Secure, fast and planned restoration of files, with version control, encryption, deduplication and compression. Continuous backup.
No Installation
No need to install backup infrastructure.
With a backup agent at your workstations, you have access to backups on servers with guaranteed Internet presence and connected to our storage.
Copy of open files
Don't lose any more files.
Back up open files on Windows, MAC and Linux O.S. computers and generate backup and restore reports.
Remote Managed Backup
Your backup repository in the cloud.
A service that enables your company to keep a repository in the cloud to make backups, as well as having full visibility of the status of the backup task, the storage quota used and even the possibility of initiating restores.
Benefits of Remote Managed Backup
Secure your Backup
Your backup stored on an external site.
The peace of mind of having a second site outside your primary DPC, to secure your backup data, with infrastructure availability (SLA).
Improve restore
Move towards your DRP.
Improve restore times compared to traditional tape outsourcing methods and take the first step to creating a disaster contingency plan.
Maximum visibility
The benefits of viewing your resources.
You'll always have visibility of backup repositories and resource consumption, with end-to-end encryption and granular restore.
Maximum benefits
The best service at the best price.
Take advantage of incremental backups, retention policies, WAN acceleration, etc. forever. Clear pricing and predictable costs: pay-per-VM, pay-per-storage and pay-per-bandwidth.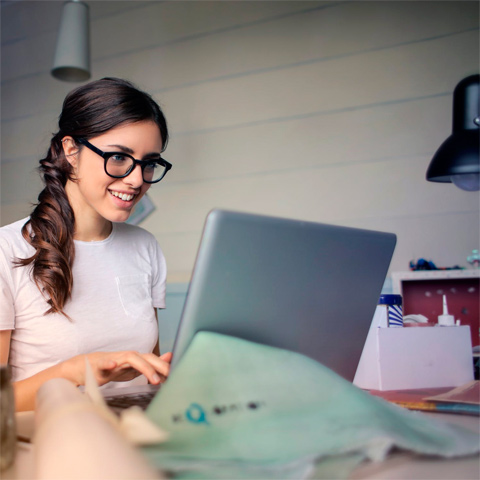 24x7 support
Don't worry about the security of your data. Our team of professionals ensures the correct running of the service 24 hours a day, 365 days a year.
Easy restore
Maximum efficiency in your restore process, with Backup policies tailored to your needs and on demand.
Flexible and scalable
Grow as much as you need with no worries. Our Managed Backup is fully scalable, we adapt to your needs.
Fully customisable
Our Managed Backup Services can be tailored to the ongoing needs of your business.
If you need further information about our products and services, please contact us and we will send you the documentation you require.
Contact us and one of our consultants will provide you with a quote tailored to the needs of your business.