We guarantee every IT element and ensure its optimal functioning.
We ensure the innovation of your business and its transformation towards its digital future.
We protect the success of your business
At Alhambra we help your company protect data, communications and processes against all types of incidents.
And we also secure the digital future of your business, boosting your ability to innovate and develop.
Systems, storage, networks and communications infrastructures
We secure the essential layers that support your organization's applications and business processes to make them stable and efficient, protecting them from possible failures or breaches.
Managed and secure Cloud and Multicloud Services
Our Alhambra Cloud platform is designed specifically for the enterprise world, meeting the most demanding requirements of reliability, scalability and security that your company needs.
Cybersecurity and SOC Services 24/7
From OneseQ, the cybersecurity area of Alhambra IT, we guarantee the security of your organization through the prevention, detection and response to attacks: projects, managed services and cybersecurity cloud.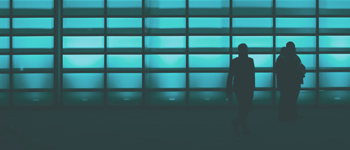 Innovation: Quantum Software Engineering
Thanks to quantum software engineering services, we provide you with software solutions, consulting, advisory services and training so that you can accelerate your innovation projects.
Committed to you and the planet.
We align ourselves with the requirements and demands that your organization assumes on a daily basis, both for business and customer activity, as well as for the regulatory environment in which you operate.
And our commitment is also to the planet: we are a CO2 Neutral organization. We eliminate or compensate all emissions produced by our technological activity.

Arias

Arsys

AECC

Cámara Madrid

Campofrío

Chaabi Bank

Casa Real

Clece

Consorcio Transportes Madrid
Ministerio Defensa

Douglas

Experian

Iberdrola

KPMG

MacMillan

Marina

Multigestión

OAPGT

Redsys
Teleperformance

Tinsa

Ayuntamiento Torrejón

Toyota

Tyco
Vector ITC
We help you with your technology project.