Certifications demonstrating excellence and quality
At Alhambra we are committed and aligned with the requirements and needs of your organisation, with regard to both your own voluntary criteria of responsibility toward your business and your Clients, and the regulatory environment in which you operate.
Certified maximum quality
With Alhambra Cloud your organisation has cloud services and data management with the maximum ISO quality certifications..
Data protection: ISO 27701
A Cloud Service accredited by ISO 27701, the first global information privacy management standard that ensures the processes to protect data and personal information, offering compliance in accordance with the GDPR.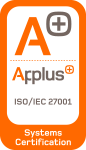 Secured Cloud: ISO 27001
Cloud Services, IT Management and Multiservice Networks aligned with this important Information Security Management regulation.
This certifies us as high security IT service providers for both the public sector and for companies which, based on our services, provide their services to Public Administrations.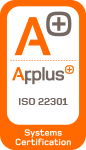 ISO 22301: Business Continuity Management System
This certifies our commitment to your business, as we take the necessary measures which guarantee constant services, without outages or interruptions.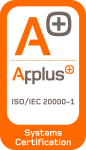 ISO 20001: Service Management System
A certification which accredits that our management system is truly robust, for undertaking our activity each day, as well as the control and management of our company.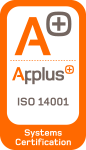 ISO 14001: Environmental Management System
This certifies our commitment to the environment in undertaking all production activities of the company, and that we obtain your participation as a client.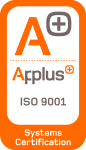 ISO 9001: Process Management System
This certification endorses quality in the commercialisation, integration, implementation and maintenance of computing structures, communications and software.
Request any information that you need on our Secure Cloud and MultiCloud services. We will be pleased to assist you.
Contact us and one of our consultants will provide you with a quote tailored to the needs of your business.