BackUp, replication and load movement

Permanent access to your information on the cloud
With Alhambra Cloud, you have backup services for virtual servers and applications and services, solutions for load movement between Clouds, recovery services in the case of disasters and private connectivity, from a single management console.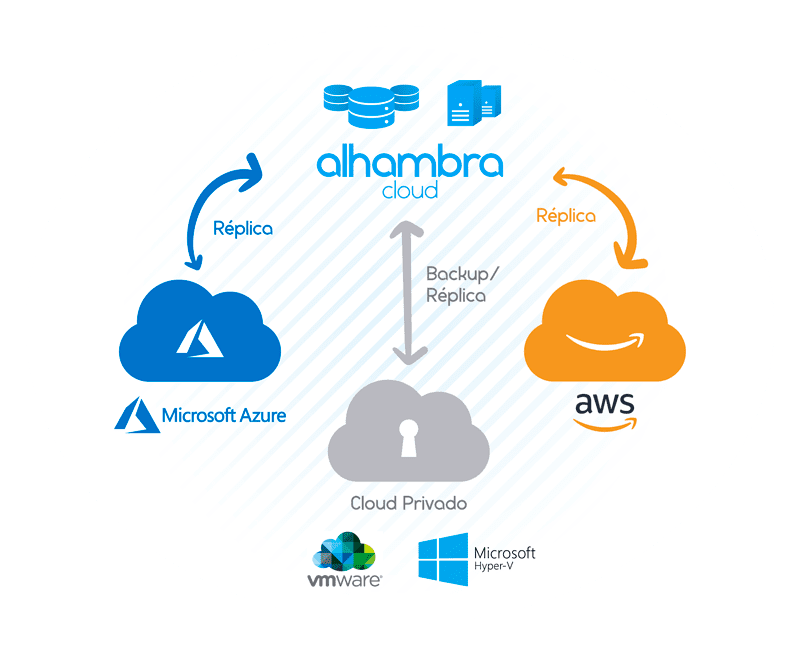 Simple management of Snapshots
Through a single administration console on multiple public and private clouds, you will have granular search and recovery down to the file level.
Saving on Storage
Reduction of costs of data storage with long retention backup on the cloud: savings on tapes and on the scalable and profitable public cloud solution.
Backup with agent
You will have the freedom to execute our backup system and protect your Azure and AWS virtual machines, as well as other workloads of the data Center.
Backup, replication and DR of Private Clouds
For private Clouds based on VMWare or HyperV, AWS and Azure, you have solutions for backup and/or replication of the VMs deployed, as well as DR services.
Request any information that you need on our Secure Cloud and MultiCloud services. We will be pleased to assist you.
Contact us and one of our consultants will provide you with a quote tailored to the needs of your business.