Development...
Since 1991, Alhambra IT has been developing through the integration of different companies that are leaders in their business areas.
Grupo Eidos Consultoría Informática is created
Creation of Alhambra Systems
Alhambra Systems acquires CTI Phone
Alhambra Systems becomes part of the French group Prologue
Alhambra Systems acquires Grupo Eidos Consultoria Informática
Acquisition of the American group Imecom Group Inc.
Alhambra Systems acquires Software Ingenieros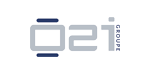 Prologue acquires the French group O2i
The ICT Training area is integrated into M2i Formación
Onecyber is created, a firm owned by OneseQ (by Alhambra) and specialized in advanced cybersecurity services in Canary Islands and North Africa
Anhela is created, a company specializing in the development of software solutions, research and integration for the Public Administration
aQuantum is created, a startup owned by Alhambra and specialized in quantum software engineering.
A growing group
Each of our partnerships has made it possible to increase the range and quality of our IT services and solutions in order to reach the wide range of possibilities that we offer today, with a common goal: innovation and quality.
Today, the Prologue group, to which Alhambra belongs, is a company listed on the Paris stock exchange: PROL, with a global turnover in 2018 of € 85.72 million.
We help you with your technology project.